Week 5 and the studio is almost complete. Painting should be finished about the time I post this. The raised flooring will be feathered over the weekend and painted over Monday and Tuesday. The flooring for the gallery, viewing area and dressing room will be laid on Tuesday. As far as I am concerned the studio will be ready to shoot at that time.

We will still need to install the dressing room bench, mirrors, furniture and other fittings but there is no way I am waiting for the furniture before I have my first shoot (which has already been lined up).
Looking at 2 of the shoot areas, to the right a freshly painted (wet) wall.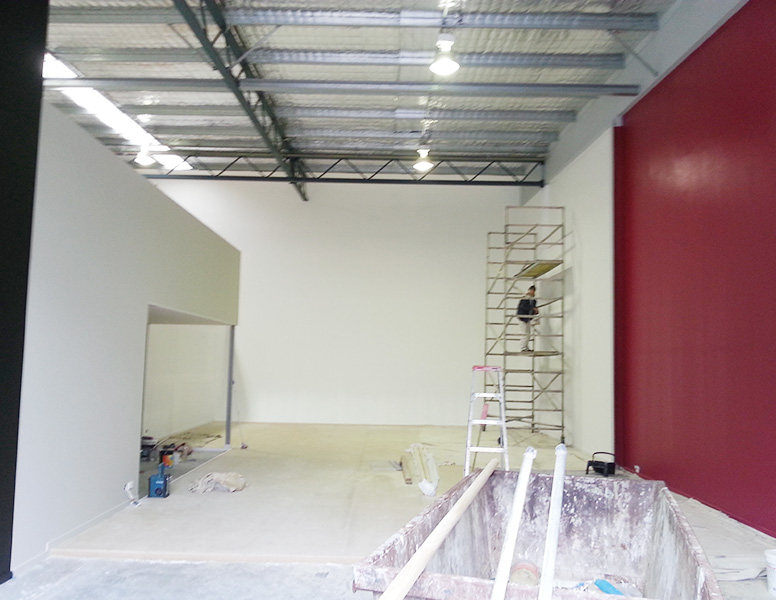 The main cyclorama awaiting the last coat of paint.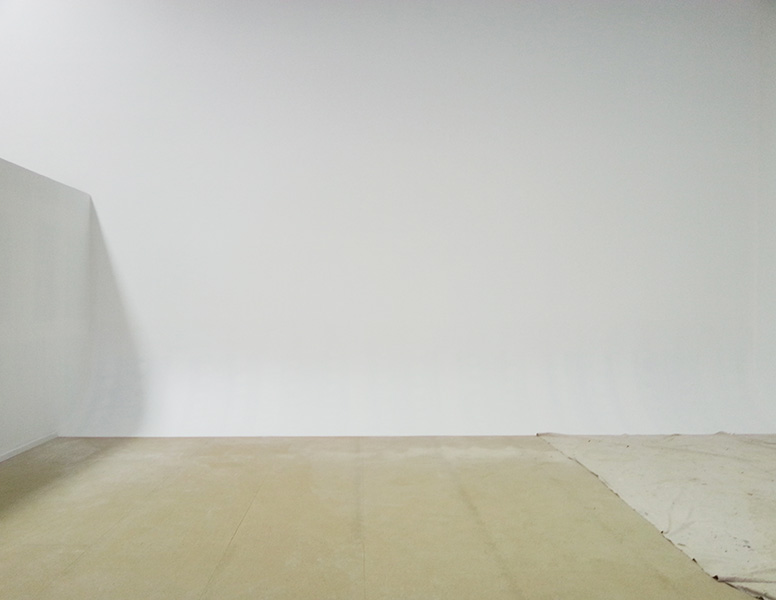 and looking down from the above shooting platform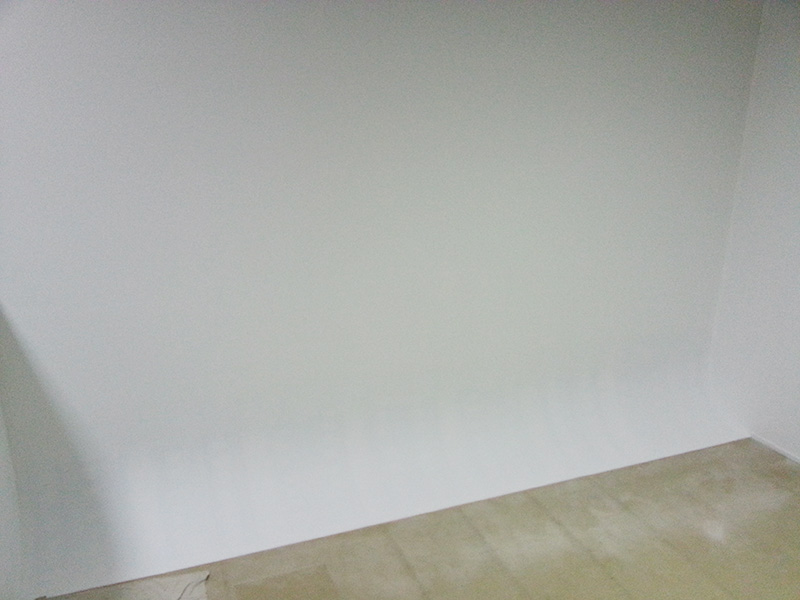 5m wide black shoot space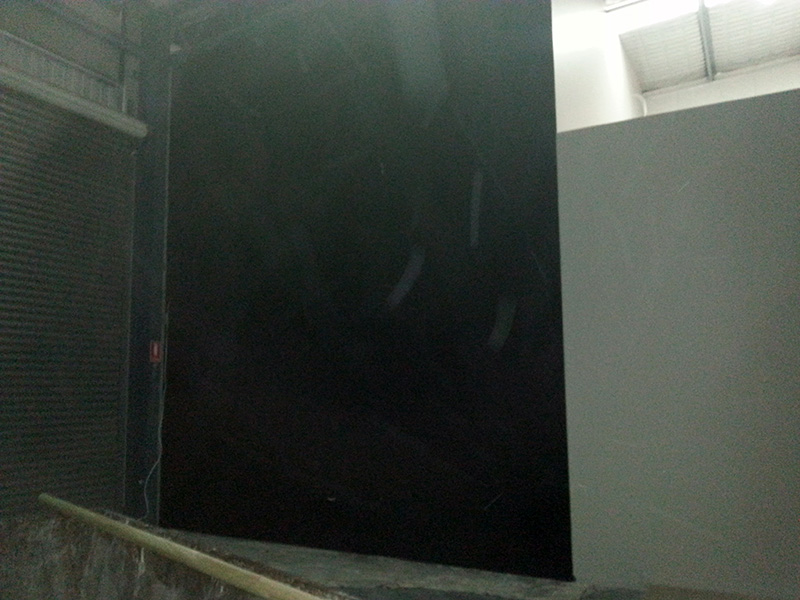 Dressing room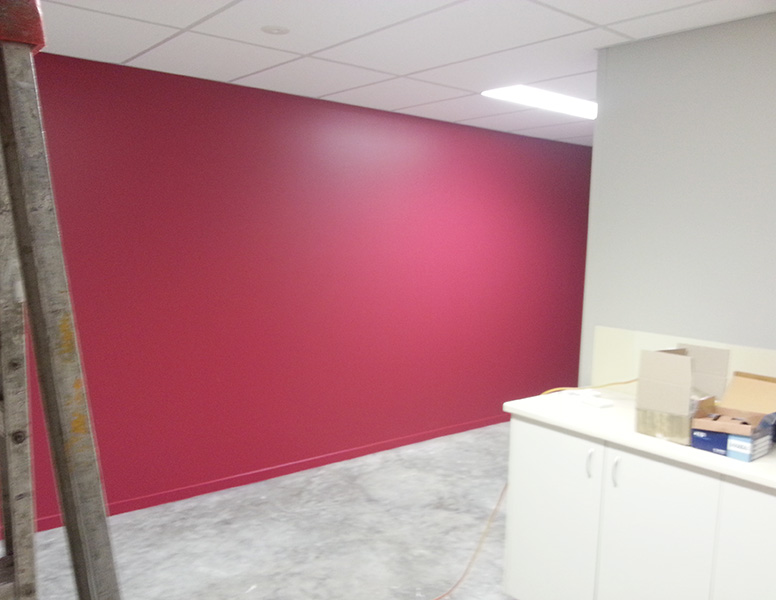 Viewing area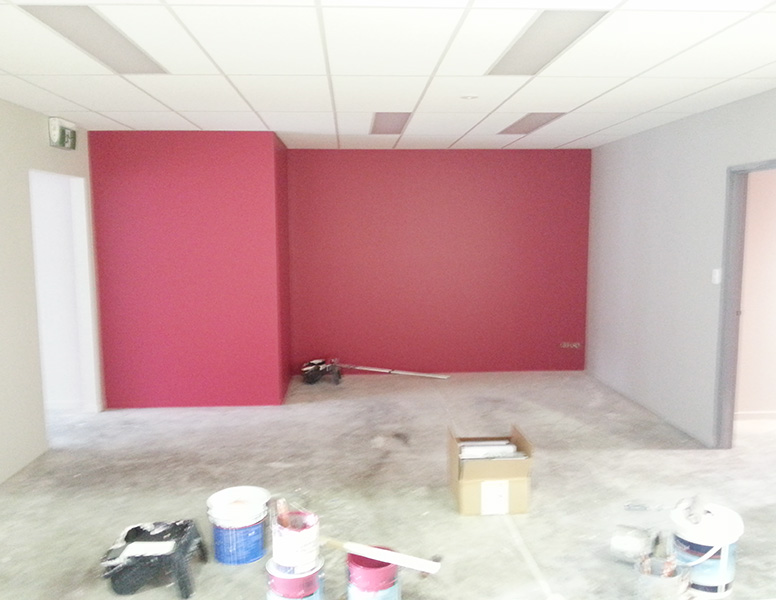 Gallery

Primal Management head office